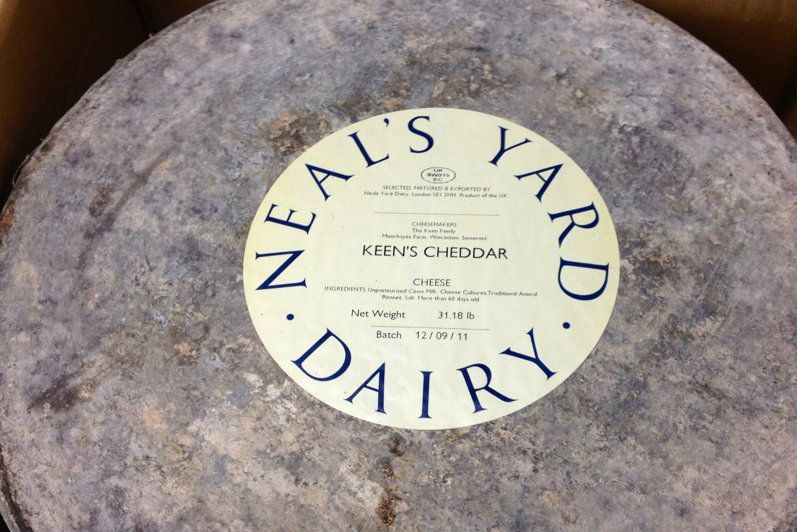 This past year was quite a year. I was not able to blog as much as I wanted, as you probably could tell. The tumbleweed was often seen rolling around these parts of the blog-o-sphere. Not that I physically couldn't blog, I wasn't tied and gagged all year, nor did my fingers go numb every time I tried to write, but life just got in the way. Some of it was great, some was just overwhelming.
Not to dwell too much on the bad, or to get too personal, but I closed my second shop last year. If you don't know (or are just joining in) currently I am a cheesemonger by trade. I own a shop that specializes in specialty cheeses, cheese-related condiments (think jams, jellies, oils and vinegars) and gourmet goodies. I have owned the shop for just over eight years. Two years ago I opened a second location. Over this past year, I realized that it was just not working. It was literally draining the life out of me. Every minute there became a chore and I finally pulled the plug this past October 1st. It was a really tough decision for me. I don't like to fail — I am stubborn like that. But my loved ones around me made me look at the tough reality of it. Just because I wanted it to succeed, did not mean it would. So let it go, I did. Now with a little distance, I know it was the best decision.
Some of the highlights of the year were helping my friend turn her mother's wedding
dress
into her own in the spring, sewing my bridesmaid dress for the same wedding (minimal posts about all of that, sadly), trips to London, Ireland and Illinois (never blogged about) and being part of another friend's fall wedding. There were also some sewing projects finished, fabric and notion discoveries and even a few sewing lessons learned ;) I will eventually blog about some of those events, because some of it is just plain awesome!! All in all, 2012 was a very full year.
Next year, I hope is a better year. I want it filled with less worry and fear, and instead with more laughter and lightness. One of the things that I love most about sewing is the feeling of accomplishment that I get when I am done with a project, whether it is perfect or not. I want more of that feeling. So, with that in mind these are my goals for 2013:
Find Inspiration Nearby.
Have I ever shown you my sewing library? It is not brimming, but certainly ample. I have so many sewing books that have projects in them that I love and, for some reason, never have made. Instead I go to my pattern stash or worse, Joann's. This year will be filled with a few projects that I already own and have been inspired by. I can think of four or five books right away that have at least four projects that I have been dying to make. So, why not this year? I won't say that I will abstain from purchasing new patterns completely, that is just a set-up for failure :) But, I will try to keep it to a minimum.
Stash-Bustin'!
I had to start a
database
to catalogue my patterns and fabrics. Need I say more?
Be mindful of what I sew.
This is something I have been thinking about since reading
this
and
this
. I love silks and fancy dresses as much as the next person, but if you actually read all of the stuff above, you will notice that I am in a food service-type job. Not a full kitchen, but silk and taffeta aren't exactly what I want to wear when opening up a twenty pound wheel of Gouda. I need to keep my job in mind when sewing. I do occasionally go to lectures, fancy parties and weddings, but not nearly as often as my patterns and fabrics would have you believe. I need to sew more for my lifestyle; items I can wear everyday and still feel special about my outfits. Whether a cheese girl or not that day. Not to say silk is out of the question, but maybe in the form of a skirt or top, instead of a cocktail dress! I don't want a closet full of dresses that I won't wear, what is the point of sewing if I can't enjoy each creation?
Sew a pair of pants/trousers.
At first I wasn't going to put this down, since I felt like the rest of my goals are very general and this is, well, so exact and binding! But there it is. It is now out there :) I do need to learn how to sew trousers. It seems like the next logical step, especially when I look at my previous goal.
So there it all is, very text heavy and I apologize ;) I am excited and ready for what 2013 has in store for me! Are you ready?!?! Weeeeeeeee!!!!!!