How many times have I been down the notions aisle and just can't remember the right size button, ribbon, or color thread I need? Too many. Instead of waiting and coming back to the store, I just buy two. This is somewhat helpful since
usually
one of the items is what I need, but instead of returning the other back to the store, it goes into a pile. Take this scenario and multiply by one hundred (and that is grossly underestimating). That is what I have in my sewing room. Too many.
Since the start of the new year, and maybe even slightly before, I have been bitten by the organization bug. It doesn't happen all the time, but right now it has bitten and clamped on tight. I have done my
patterns
and have been working on fabric, but now my distracted mind has stumbled (or I have literally stepped!) on too many buttons, ribbons, zippers and what-have-you to ignore it any longer.
Take for instance buttons. I love buttons. I almost love them more than buckles, but buttons are much easier to find. I have buttons given to me by friends, bought jars at flea markets and purchased some fancy vintage ones abroad. But they are all scattered every which way; the nice ones are kept safe in three(!) different places and the modern or less-than-nice ones stayed in their own jars/cardboard sleeves that they came in.
First I took stock of what I had. I literally dumped everything on my sewing table. Don't worry, I was very careful with the vintage glass ones that I own. Then I proceeded to sort through and keep what I wanted and threw out what I knew I would never need or only had one of. The only exception to the rule of one was if it could be used decoratively or could stand alone by itself. I wish I had taken pictures of this process, it would be great to have "before" pictures. I need to work on that, I just get so caught up in the moment! But here are my buttons now: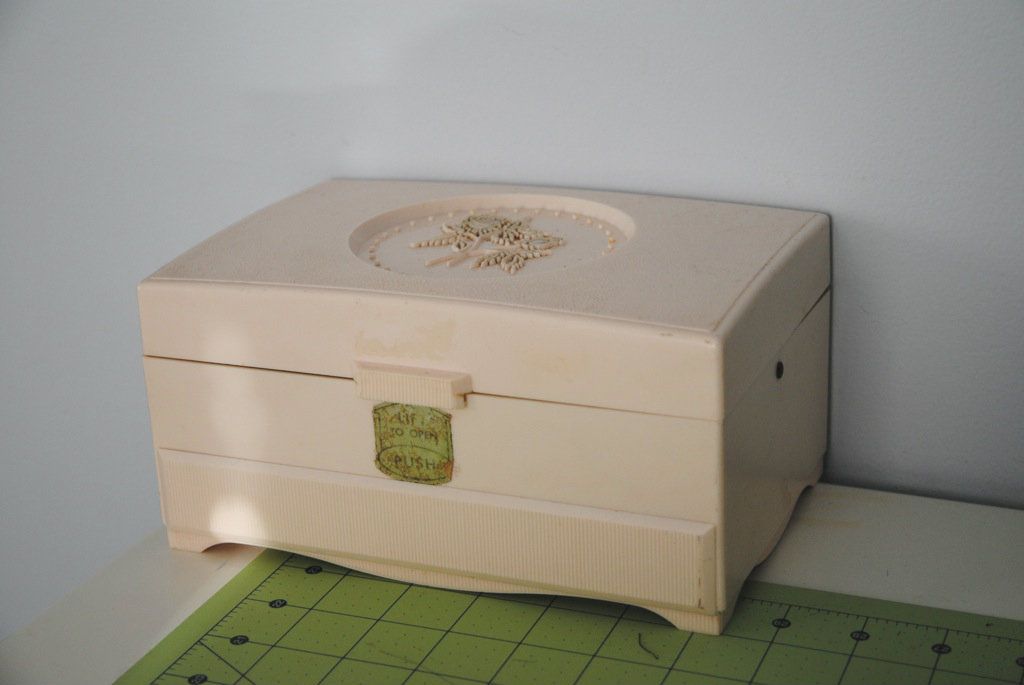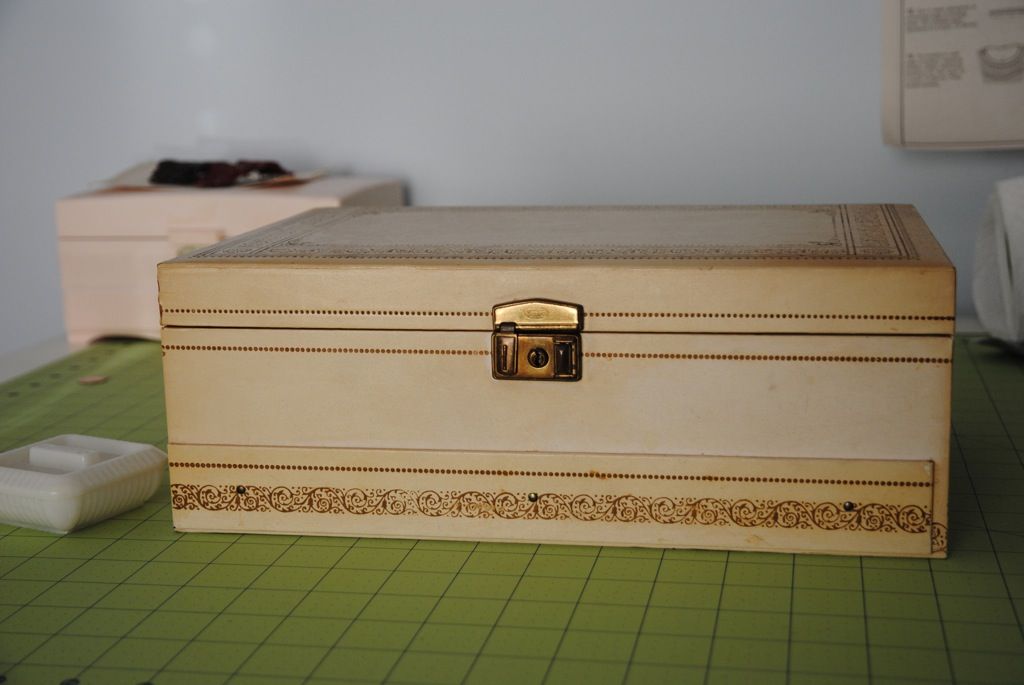 All of my vintage or prized buttons and buckles are in the small jewelry box and the larger box now houses modern buttons, belt kits and bindings. Now everything in has a cute home and I threw out a lot of stuff that was just collecting dust. I also used the two adorable jewelry boxes that I picked up at a thrift store for a few dollars. Here are a few more shots of my sewing room: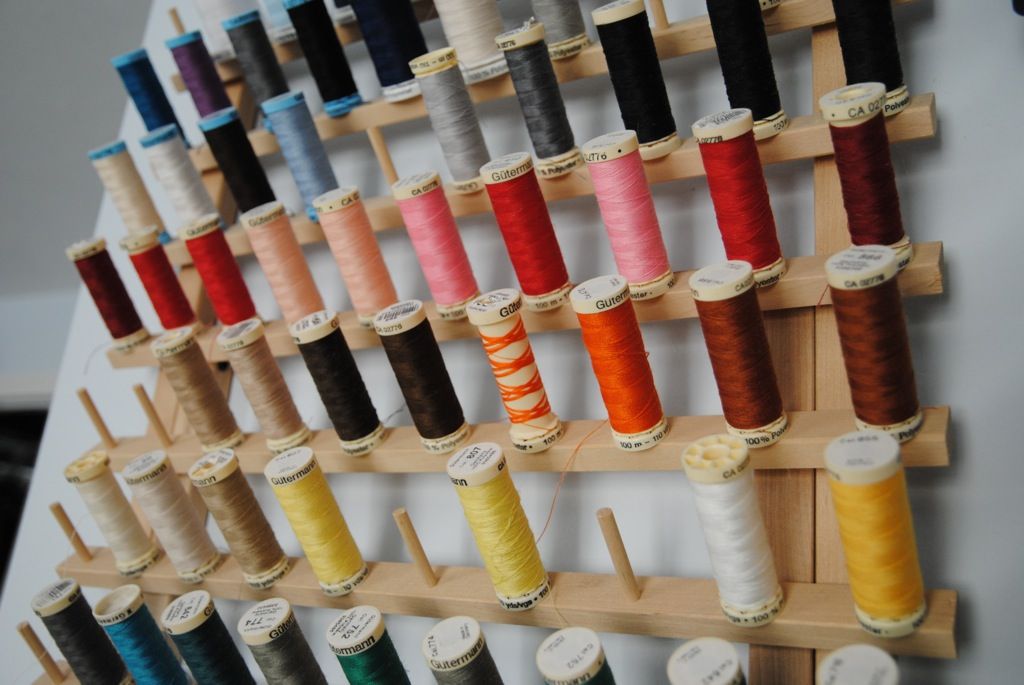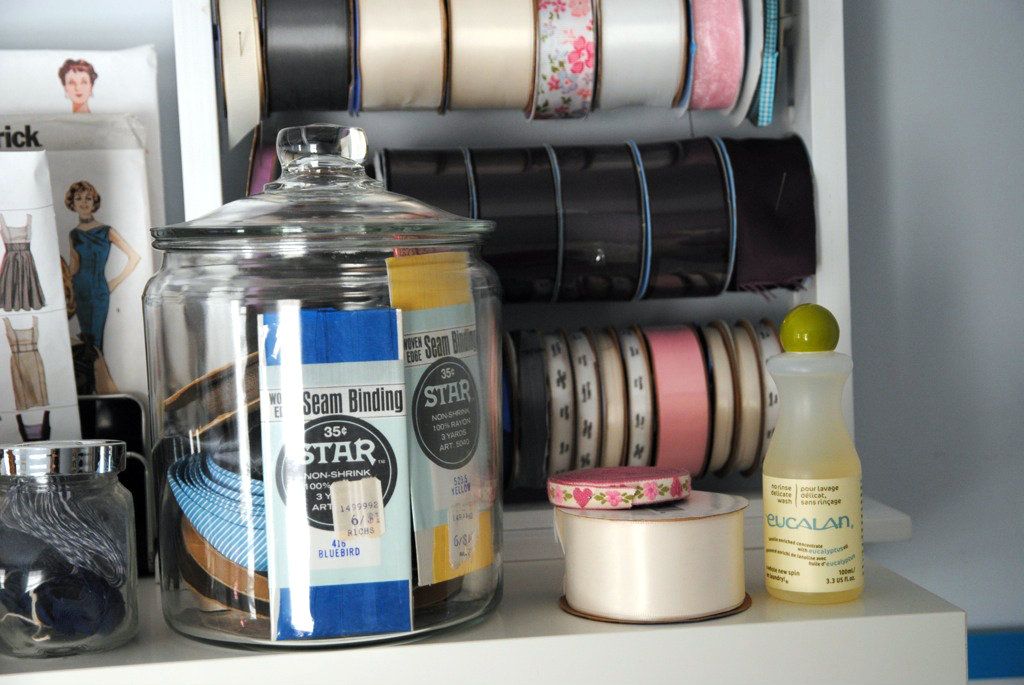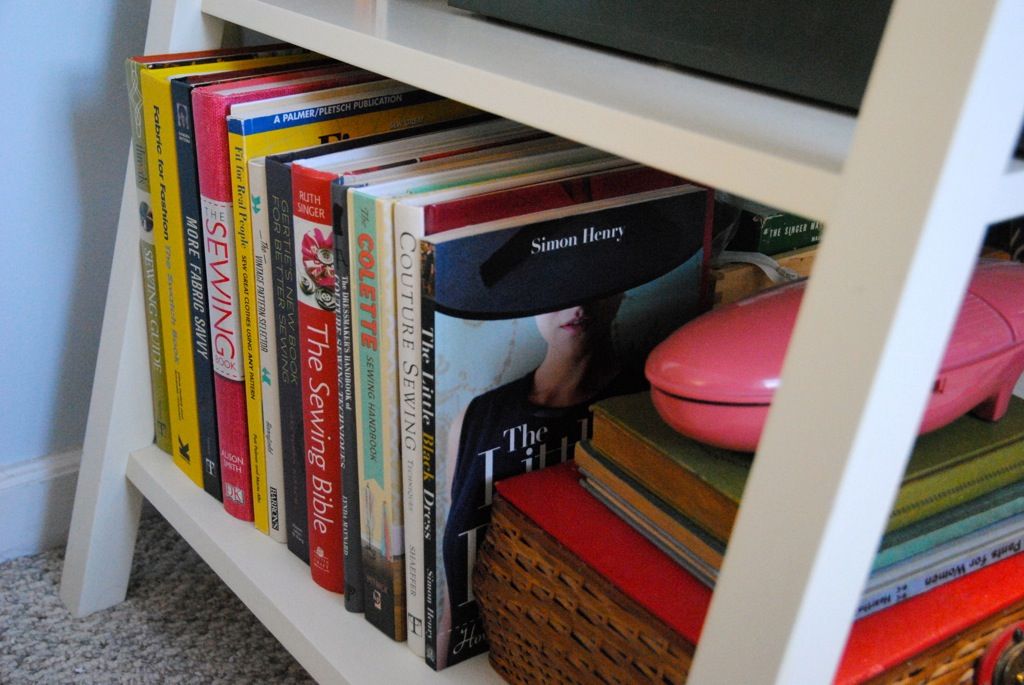 The one thing that still escapes me are zippers. I have quite a few, both vintage and modern. I would love to be able to hang them, but haven't settled on a the right way to do this. So these are still in a box. They are all in the same box, at least!
If anyone knows of a cute way to store zippers, please let me know :)