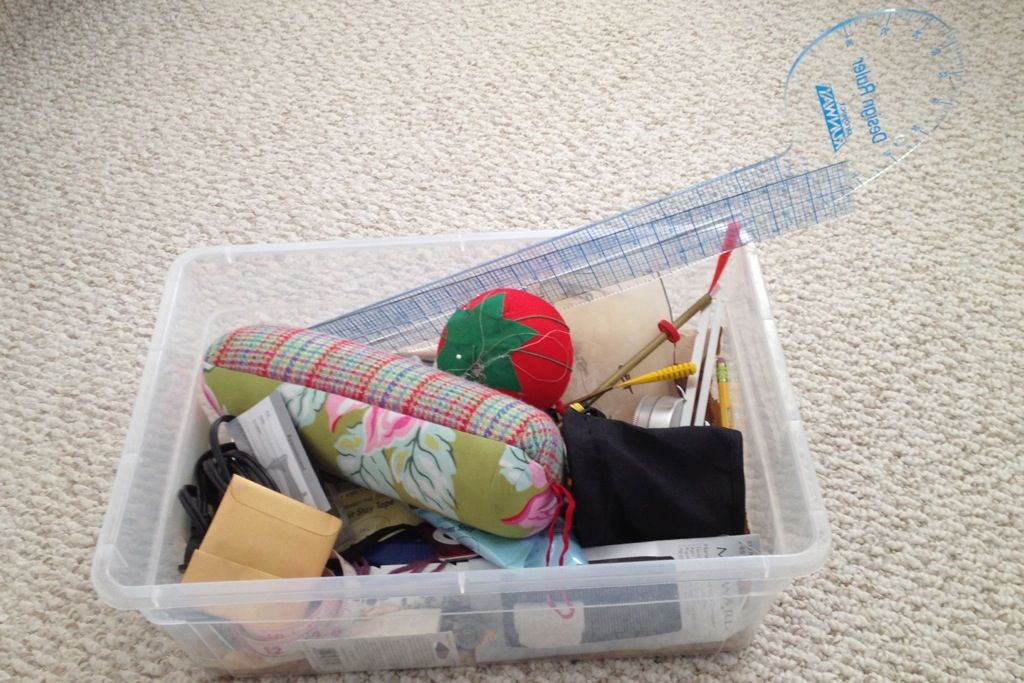 This is what is left of my sewing room!
I might have mentioned before, we were in the process of putting our little condo on the market. As of Sunday it is now up and for sale! This means hopefully a new house for us, which of course means a new sewing room. Yay! For the past few weekends contractors came in to paint and fix, we also have painted, packed, cleaned and got our
junk
stuff out of there. This is great, but it completely disrupted any sewing plans that I had. Not to mention my sewing room was completely dismantled and most of it is now in storage. All that is left is what is in the photo above and my machine.