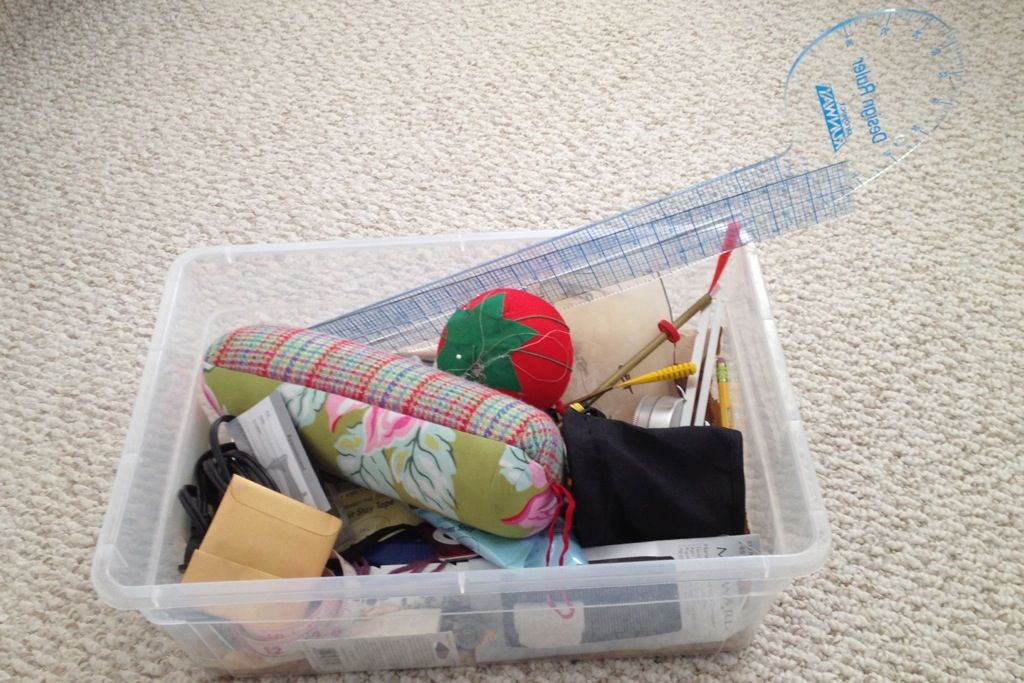 This is what is left of my sewing room!
I might have mentioned before, we were in the process of putting our little condo on the market. As of Sunday it is now up and for sale! This means hopefully a new house for us, which of course means a new sewing room. Yay! For the past few weekends contractors came in to paint and fix, we also have painted, packed, cleaned and got our
junk
stuff out of there. This is great, but it completely disrupted any sewing plans that I had. Not to mention my sewing room was completely dismantled and most of it is now in storage. All that is left is what is in the photo above and my machine.
I definitely bit off more than I could chew. I had bought fabric to make one more Laurel to enter into the Colette contest before the end of April, but sadly that never happened. It is now in storage, tucked safely away in a box. I could have tried to carve out a space to cut and sew this, but I finally made the decision to just let it go. If I had tried to rush things it would have turned out sloppy, or I possibly could have done something stupid. I spent a pretty penny on my lace and silk, so I was not willing to sacrifice them to a rush job.
Big. heavy. sigh.
It has been quiet for the past few weeks around this little blog and probably will be for the next couple of weeks as well. If I do get a chance I will try to get some things posted and update you all the goings-on, but until then I will just be lurking your blogs and coveting your own wonderfully sewn garments. I will be green with envy for sure! :)
Wish me luck with selling our condo! Momma needs a new sewing room! :)
Ciao ciao!