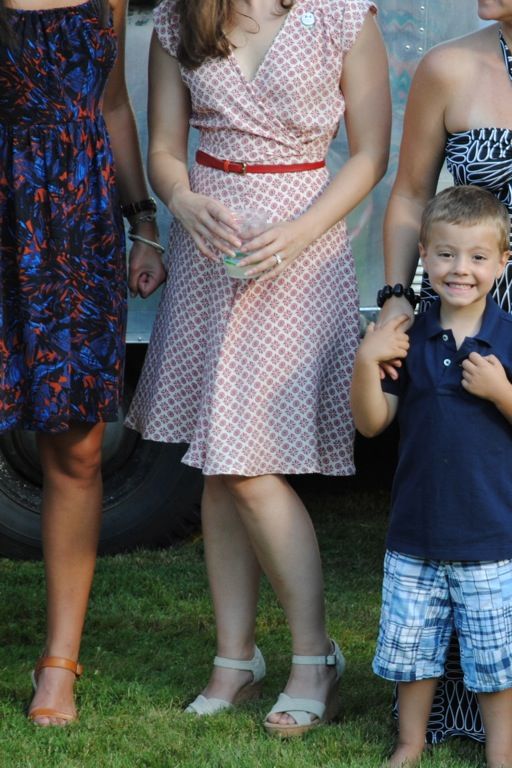 I made this last summer. I know, it has been a long time coming, eh?
I started to make it a week before my sister's engagement party. Sounds like me, right? Hah!
Sunni
was throwing a sew along one day and then big box Joanns had a 99¢ sale on the exact pattern the next day! It was fate right? Obviously. I searched through my stash fabric and settled on another great silk crepe de chine from Mood, one of my first big fabric purchases in 2010. Even though I had never sewn with silk before, I came home sporting 3 cuts of beautiful silk. I used one of the other pieces for
this dress
from this past January. I have one piece left that I think I know what I want to do with. I will put that in my mental-sewing queue.