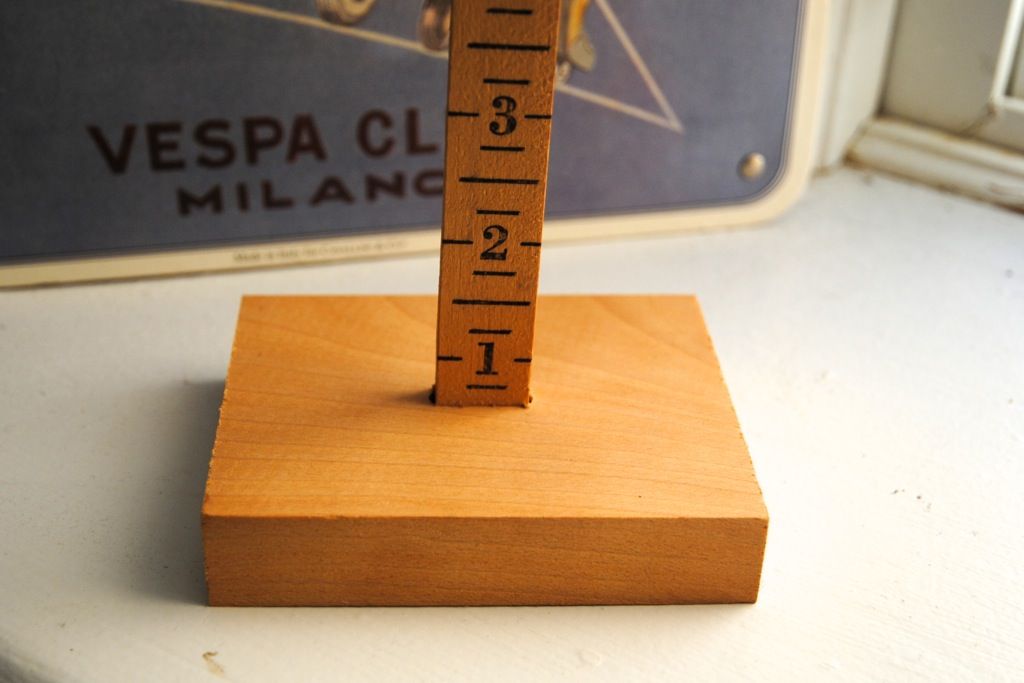 Remember the other day, when I was unsure of
this hemming gauge
? Well...it worked! Yay! I spent $5 on this at the flea market and when I got it home, I thought it would just be another random sewing tool that didn't work, but looked cute. But it did! Can you tell how shocked I am? I had visions of the ruler part splitting as I tried to
force
tap it in...but, as you can see it is a nice snug fit. Here it is in all its glory: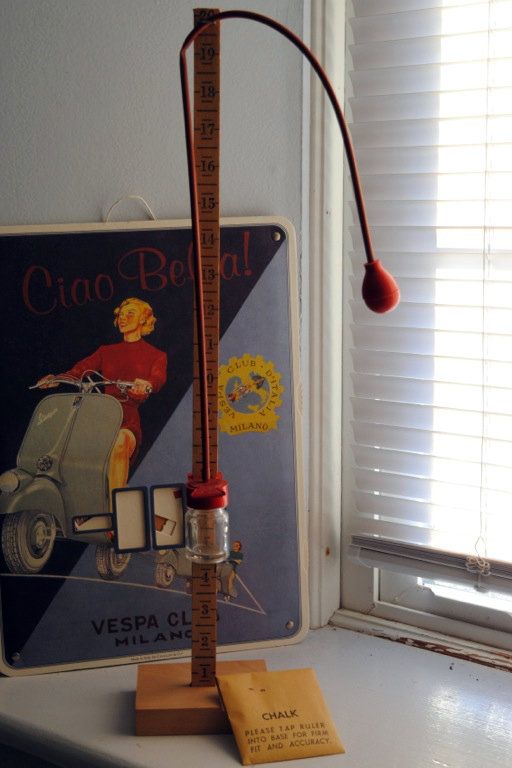 The actual tubing has a bit of a crimp in it as you can see from the photo. Sitting in a box for over forty years (or more!) in the same position would probably do that! The poor dear. It doesn't look like it has caused a hole or tear at all, but I might look around for some replacement tubing anyway.
I can't wait to fill up the container and use it on my next project...after I finish my niece's dress. Check it out: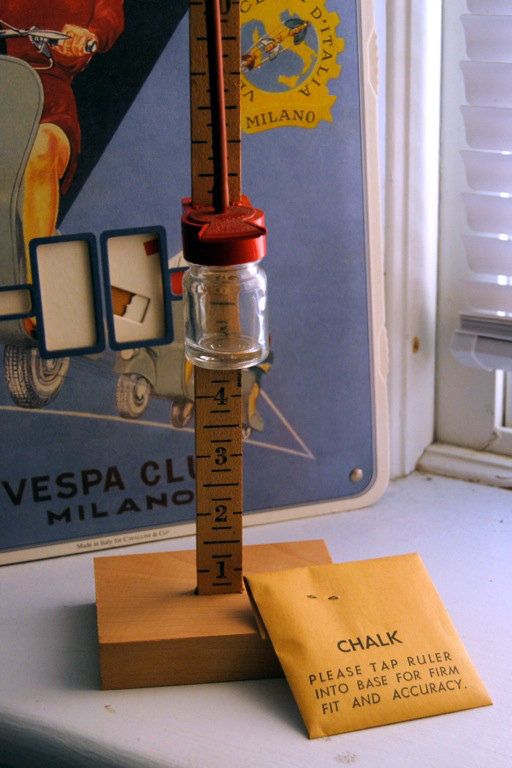 Collins Sewing Gauge: Flea Market Find!
Yay! Happy Friday :)