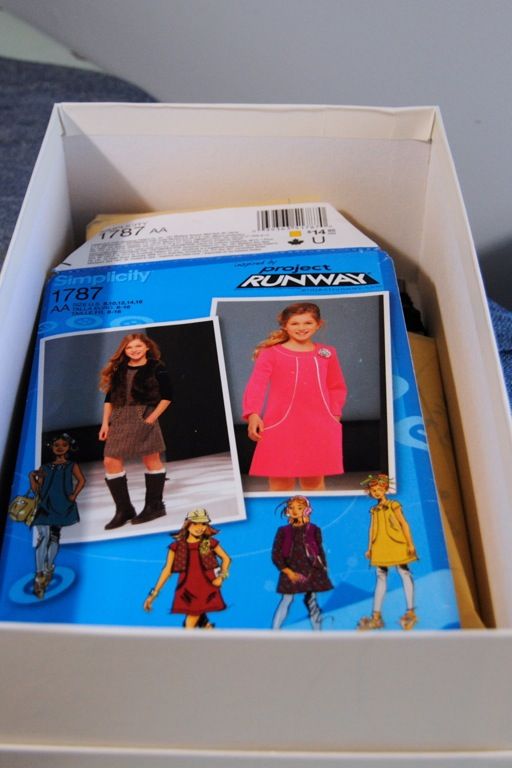 the project box for my niece
Here it is,
Monday
Tuesday and time for my weekly goals! Last week due to an unfortunate turn of events I had to fly to the midwest for a funeral so not much sewing happened. I returned home in the wee hours of Monday morning, so yesterday was also kind of a bust. But today I feel...tired. I would love to say that I feel refreshed and ready to go, but this will be the week of shaking off the lazy bug and digging my hands in. yay. I mean Yay!
As we head into this week, with the start of February (already?!?), I will focus solely on my niece's dress. She is six year old, so you can imagine that the pieces aren't very big! My time is not abundant this week, but my goal is to make time to sew this thing. As much as I just want to sit on my couch and watch television (I did watch Downton Abbey last night! Wow, what a sad episode!) I will make a conscious effort to turn it off and get in front of my sewing machine.
How hard can that little dress be? Have a great Tuesday!