What can be better than a surprise? Now, what if that surprise was fabric? Great, right? Now, what if that fabric was from an amazing fabric store in Rome? It would be super-swear-worthy-great!! Right? Right!
My husband returned home from Rome a few Saturdays ago and was accompanied by two pieces of fabric. Not just any fabric, two pieces of Italian wool! I am a one lucky gal! I had hinted that I would love it if he could get me something while he was there. I know. It was a tall order and I was prepared for anything (visions of yellow or hot pink came to mind) or the possibility of even nothing. The first hurdle was to get him to go *in* to the fabric store. Then the Herculean task of actually picking something out for me. But he did great!
He knew which was my
favorite store
from when we lived there. He had been in there before with me, when I bought some beautiful shirting to make him a nice shirt for work. It is still sitting in my stash. That will have to get moved up the line of projects ;) What an awesome husband I have! Even besides the presents, he is a great husband :)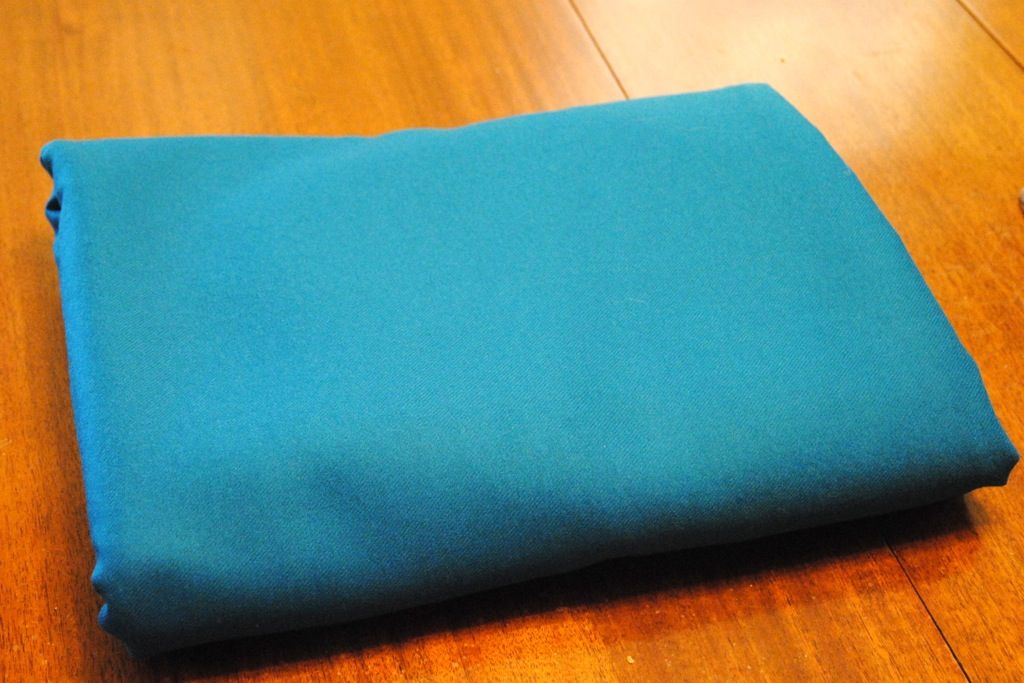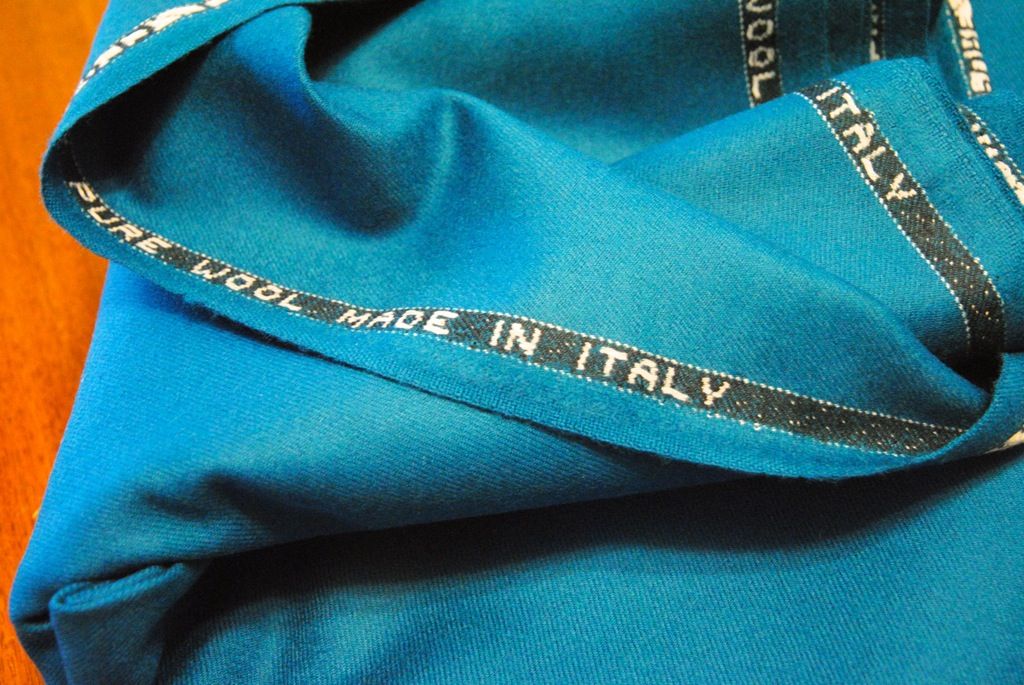 The first is a medium weight teal wool. It says flannel on the selvedge. I was thinking some kind of tailored dress, a coat or even pants. Although, I am leaning more towards a dress. He said he took the last of the bolt which was just under 3 meters. It.is.beautiful!
The second was a bonus gift. Gorgeous grey striped wool. The coolest part about the fabric is that the stripes are on the bias, so I could make another Ginger and still use straight grain. Yay! It is either that or a pencil skirt. It is just over a meter so there is not much of this piece. I think it has to be some sort of a skirt. Any other suggestions?
I am really excited about these pieces of fabric. My only task now is to find the perfect pattern for each one.
Has anyone ever bought you fabric that hasn't turned out so great? Would you trust your husband to pick out fabric for you? Would you trust anyone??
Have a great weekend!