First, I want to start of saying thank you to everyone who gave me their
two cents
. I appreciated all the honesty. Really, you guys are awesome! So, yesterday's post made me stop and think about this question. What
do
you wear to a bridal shower? I have been to, let me think, a little less than a dozen in my life. Each one has been different, obviously, but I think I have worn both dresses and separates. This one that I have to attend is for my youngest sister at the end of March. Let me give you the details of this shower, in case that makes a difference on your input.
The shower is to be held at 12:30 on a Sunday and the style of food is brunch/lunch. The colors of the wedding are heavy on the pinks, golds, sea foam green, coral and grey with lots of sparkle/glitter. Above is the card that I received to be her matron of honor. It gives you a good idea of her style and the colors. The wedding also has a bit of that 1960's feel to it. Think
Moonrise Kingdom
with a little Bloomingdales and confetti thrown in. Fun, right?
My sister (the baby of the four of us) is stylish and very certain of her own personal style. I, on the other hand, even though in my mid-thirties (wow, that is the first time I have written that out!), am just now starting to try to define what style is my own. Sewing is helping that in a major way. I *really* want to sew something for this shower, but it needs to be something special.
Special. This makes me think that regardless of what I do it has to be spot on. This means in term of fit, style and full outfit cohesion. Pressure? Pfff. I got this! ::nervous laugh::
After yesterday's post I went back to my fabric and pattern stash and pulled out everything that spoke bridal shower to me and then I came to a conclusion. Today I have decided. Sort of. As much as I want to do a dress, the need for me to use that great pink and gold wool is just too great! I have a little over a yard, only enough for a skirt. I am going to do a skirt and blouse and save a dress for some other wedding festivities (bachelorette and rehearsal dinner are still to come). Look what else I found in my stash, *the perfect* fabric for a blouse: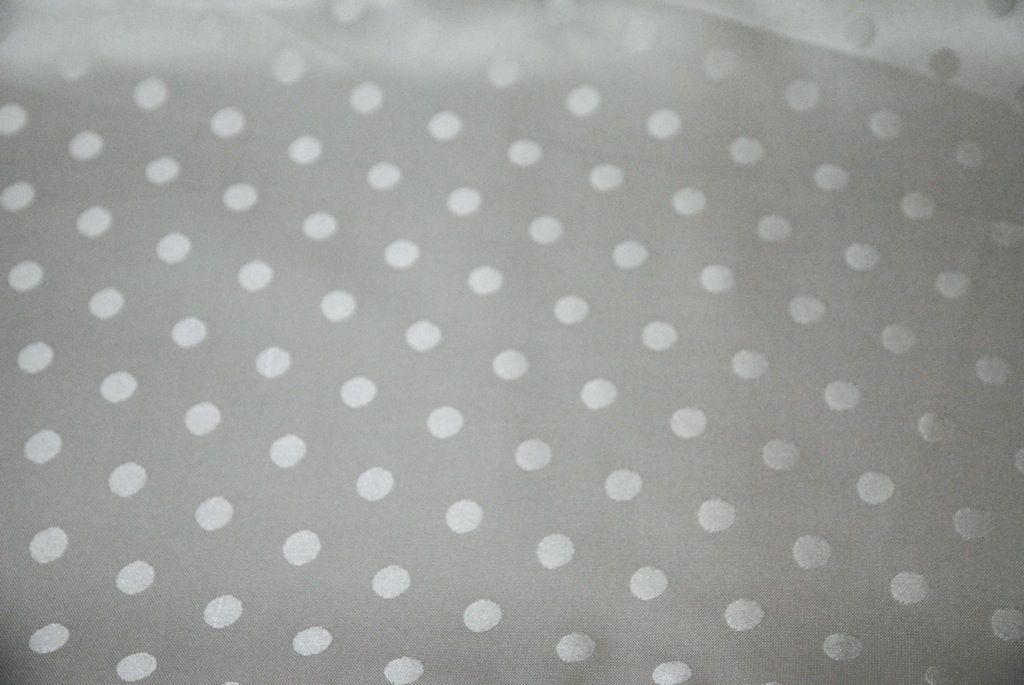 ivory polka dot silk jacquard, really hard to photograph!
What can't dots make awesome, right?
To be honest, I purchased this beautiful silk from
Gorgeous Fabrics
to make my bridesmaid dress for the wedding. This ended up not happening, for reasons that I may go into later. Maybe. Regardless, I think it is perfect that I use it for this outfit. This silk is absolutely stunning.
Here are the two together: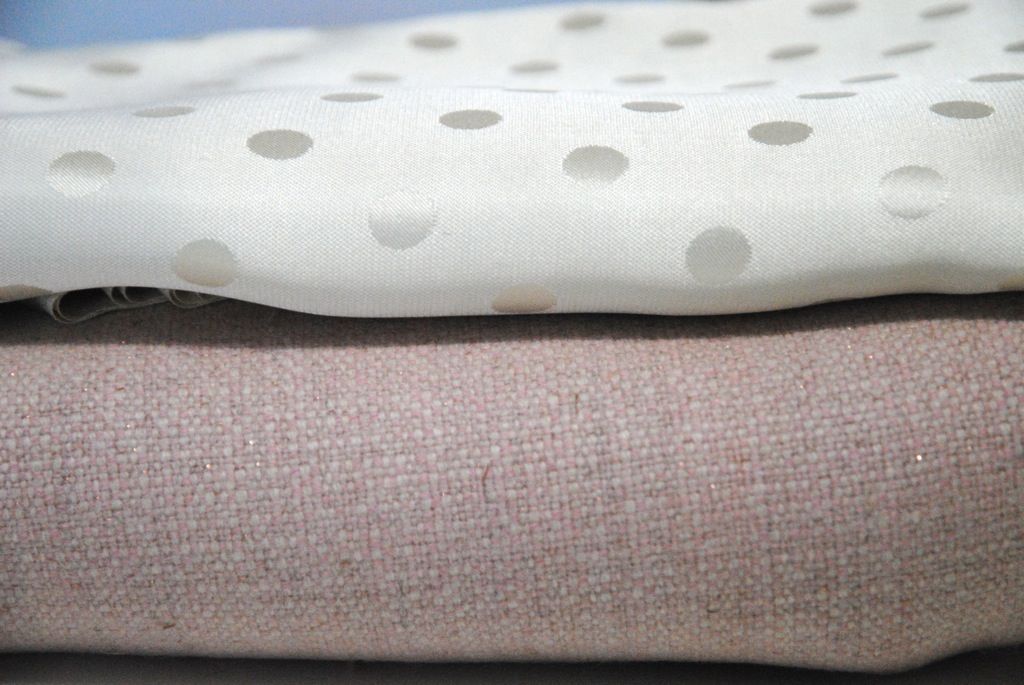 I am keeping the skirt pattern that I posted the other day, but I think I am not going to add the patch pockets. I may do inseam pockets or nothing at all. The patch pockets feel too casual to me, and I want this to be a more classic and formal skirt. Let me refresh your memory of the skirt again:
Now, if you all are willing...I would love your input on the blouse. As
Clio
pointed out my first blouse may be a bit "office". And as much as I want to sew that blouse, I am starting to think she is right. Here are the new options for the blouses:
I think I am leaning towards the top one, because I think I can do something fun with a binding to add a little more color to the blouse. Maybe a rose-gold silk, coral or a not-boring-beige (does that exist?) I think with all the books I own, I could really couture the sh*t out of them and make them really nice pieces.
Do you think I am heading in the right direction?
What do you think? Again, be honest. Completely honest :)