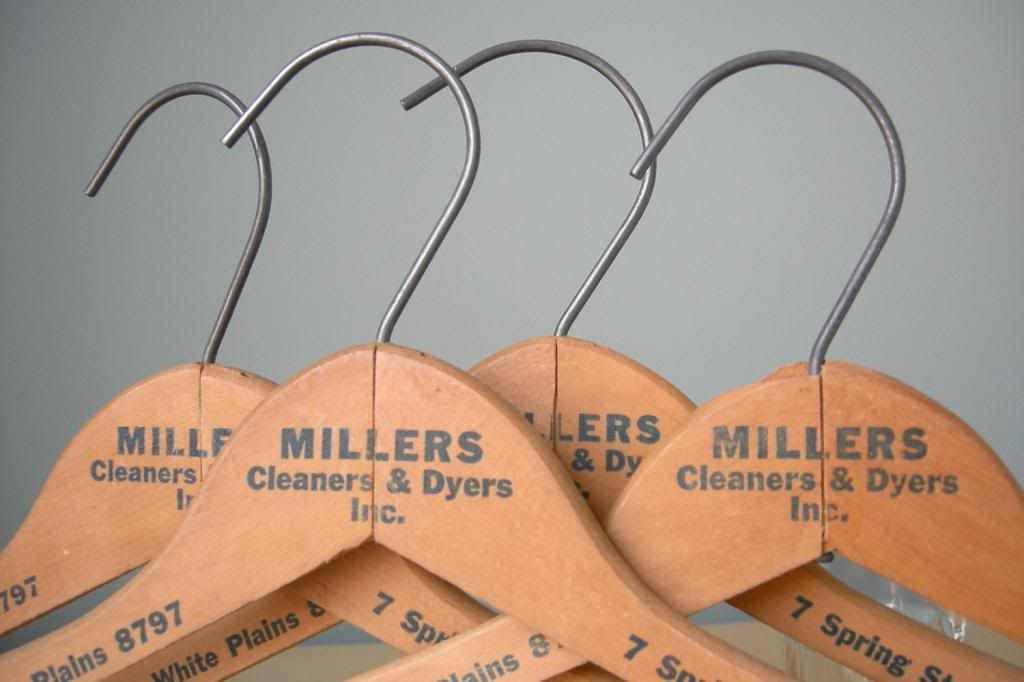 Vintage hangers available on etsy here
I have decided that I will use that fabulous piece of pink and gold designer wool for the skirt I am making. This now presents a new dilemma. How do I pretreat or pre-shrink it?
With my
black dress
, I did the wet towel and dryer thing. More on that technique
here
. But the difference was that it was wool from a box store that if I ruined I could certainly go back and get more. This wool is from Dublin and cost a considerable amount, hence why I only purchased
just
enough for a skirt. Should I take this to the dry cleaner? I went yesterday to price it out and for my piece of wool that is only 33" inches long and 54" wide, it will run me about $14. This seems a bit high, but who am I to say, I have never done anything like this before.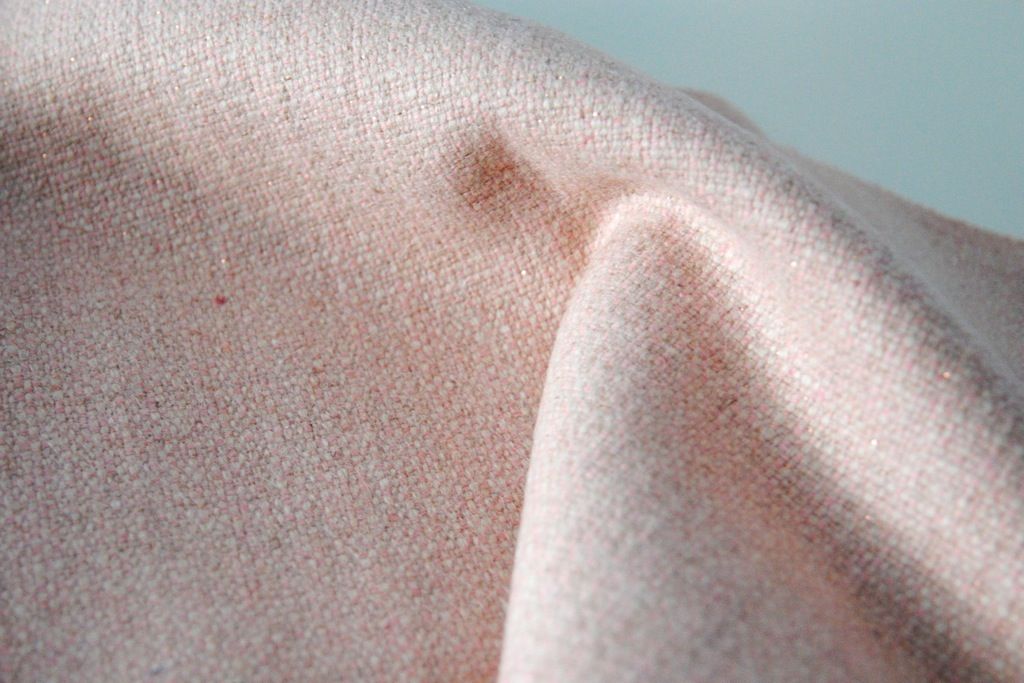 Should I try the dryer method again? I am nervous that it will somehow ruin my wool and render it useless. I know you are going to say cut a swatch, but I am not sure if I can spare of any of the yardage? Or I am too nervous to, at least :) Yet on the other hand, my fear of leaving it in the hands of strangers that may treat it with horrible chemicals or, worse case scenario, ruin it, is a bit high.
Any sage words of advice? Has anyone done the dryer technique and it *not* work? Come on, disperse my fears...or make them grow ;)