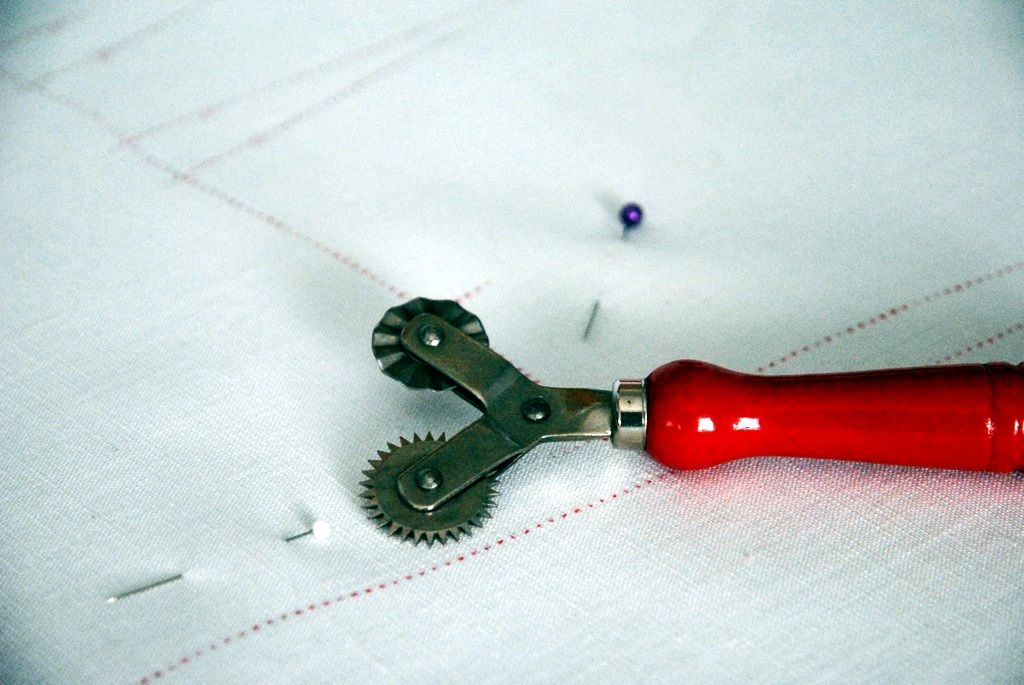 Life is anything but predictable. I have been, since last Friday, trying to squeeze in time to cut my fabric and get moving on my Bridal Shower Ensemble. I know, I know! The fact that I am admitting that I haven't even cut the skirt fabric yet leaves me feeling so shameful. Last week my focus was getting stuff done. And I did. Er...sort of. I only really completed
half
of what I wanted to do. But life, as usual, got in the way. Not in a bad way, just a time consuming way.
And this week seems to be shaping up no better. My fabric sits in a pretty pile on my sewing table. I did get a chance to pre-wash my silk for the skirt lining that came in from Mood. As well as did the swatch options for the trim of the top. If I get a chance tomorrow morning I will post the options that I am favoring right now. I need to decide and order soon, since I only have a week and a half left before the shower. But since the bias trim is the last thing to go on the shirt I can do that last. Yet I am concerned (me concerned? shocking.) that even though it will be the last item to attach, besides the maybe sleeve insertion, this may take the longest of the construction.
Worse case scenario: make the skirt, wear a purchased top. Or make the other
Burda top
, which is just cap sleeves and no trim. I really don't want to compromise my original plans, but I may have to make some concessions due to timing and what I have on hand. No trim = self-bias trim, or change my blouse pattern.
So my goal for this week is just to catch up. Get the skirt cut, get the lining cut and start assembly. Just start cutting something! ;)
I guess this post really just turned into a pep talk for myself. Does this happen to you? Do you sometimes need to kick your own butt (perhaps publicly on your blog?) to get yourself in gear?
If you have any tough love, I am ready. Bring it on! :)