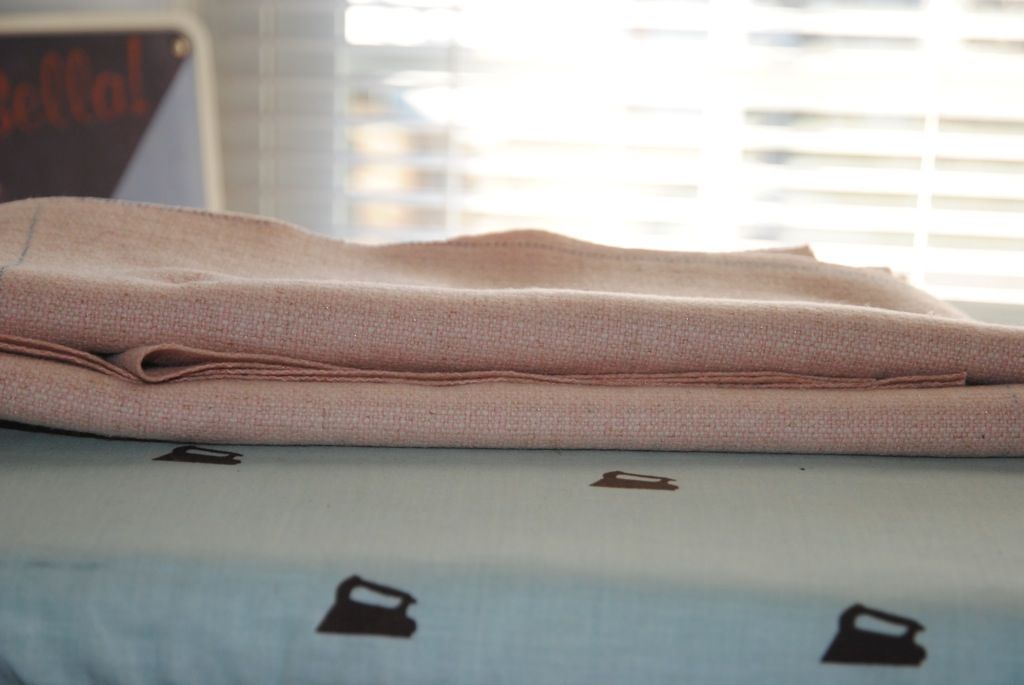 There is no other option for this week. This is it. Remember in
this post
(week 9!) I talked about how I would have so much time to devote to this bridal shower outfit? Yeah. Heh. Add to that: a rather busy work schedule, the decision to sell our condo and find a new house. What does that equal? One week left.
Yes, folks, as usual I will be under the wire for finishing this outfit. Maybe I like the pressure? I seem to put myself in this situation more times than I would like to remember. Regardless of not learning my lesson, it shall be done. I have until Sunday morning to finish both pieces. I
think
know I can do it!
Yesterday I did get to cutting into my precious wool! Phew! Now that is done, hopefully it will all go swimmingly from here on out. I also started cutting into my silk lining for the skirt. Did I show you that yet? It is beautiful. You can see it peeking out of the bottom of the photo below. I would have gotten more accomplished yesterday, but there was some Irish whiskey during the day that inhibited any further work. You know, St. Patrick and all.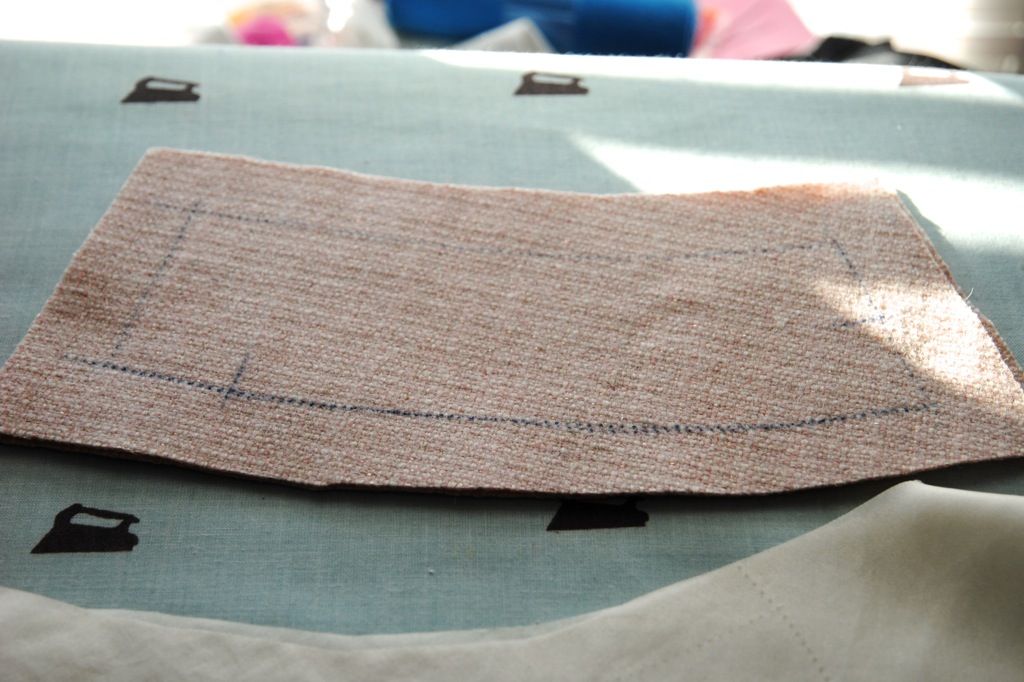 I have been told I need to make a schedule for this week to ensure success. I have overestimated how long it will take to do all these steps, but I would rather be over-cautious than not. So. How does this sound:
Monday night:
underline skirt with silk organza / cut out muslin of top / sew skirt lining front & back together
(bonus: sew top muslin or hand wash silk for top)
Tuesday:
sew top muslin / wash silk / stay stitch skirt / sew center seams of skirt front & back / sew side seams / finish seams / interface yoke of skirt
(bonus: mark top pattern on silk)
Wednesday:
mark top pattern on silk / figure out what to face skirt with??? (The silk lining may be too thin, the wool too bulky. I was thinking cotton broadcloth? Any other suggestions??)
(bonus: if all is done up to this point, go to bed early!)
Thursday:
finish skirt lining / attach lining to skirt / attach yoke / hem lining and skirt
(bonus: cut silk for top)
Friday:
cut silk for top / construct blouse / hand-wash silk bias binding (which hopefully
has arrived
!) / cut bias binding
(bonus: start attaching bias binding to blouse)
Saturday:
Finish everything that isn't done!
Does that still sound over-ambitious? Or do you think I have allotted time wisely? Remember I still have work on all of the days except Thursday :) Go big, right?!?!
Wish me luck!