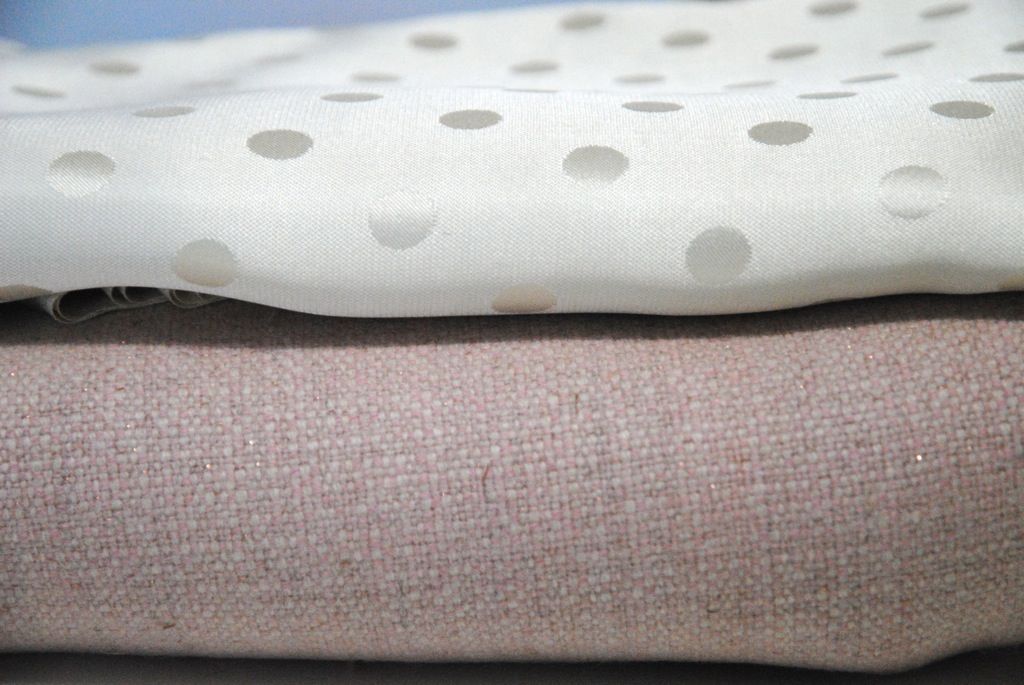 Both fabrics look just the same as last week
So what did I accomplish last week? Not much in the way of physical proof. But mentally I accomplished a lot. Yep, all up here in my little brain. I just can't take any photos to prove it. Instead I will give you my favorite-of-all-time things on a Monday—a list.
This is what my my mind did last week:
1. I decided I will do my
fabric prep
for the skirt with the towel method for shrinkage. And thank you for all your helpful words and advice, although some scarier than others ;) I figured if someone is going to screw up this wool, it might as well be me. I will try to tackle this
tonight or
tomorrow. Full report will follow.
2. I also made up my mind on which pattern I will do for the top. The Burda one with the trim that I posted about the
other day
is the winner. Let's take a look at it again. I love it.
3. I actually have swatches of fabric for said trim on its way to me, along with the lining fabric for the skirt. When they arrive I will post and ask for your opinion again. Are you guys getting tired of giving me your opinions? I certainly hope not, I have soooo much more of that in store for you all.
This is what my mind *and* body will do this week:
1. Prep my wool. As scary as it will be (and it probably won't be that scary!) I need to get it done. The shower is three weeks from yesterday. It isn't getting any further away.
2. Muslin the
skirt
. I have traced the pattern, I just need to get into cutting and sewing the muslin. I have traced the size 12, which should be my size based on the pattern measurements. Since I have never worked with the Amazing Fit patterns, it will be interesting to see how that will go.
3. Trace the top. I am trying to figure out what kind of fabric to muslin this out of. I need to go through my stash and find something fluid and drapey to match the silk I am using. This is what you all would do, if you are of the muslin-making sewing persuasion, right?
That will hopefully get me closer to getting this BSE, Bridal Shower Ensemble, off the ground. Sounds like a plan!
And away we go!!!!!