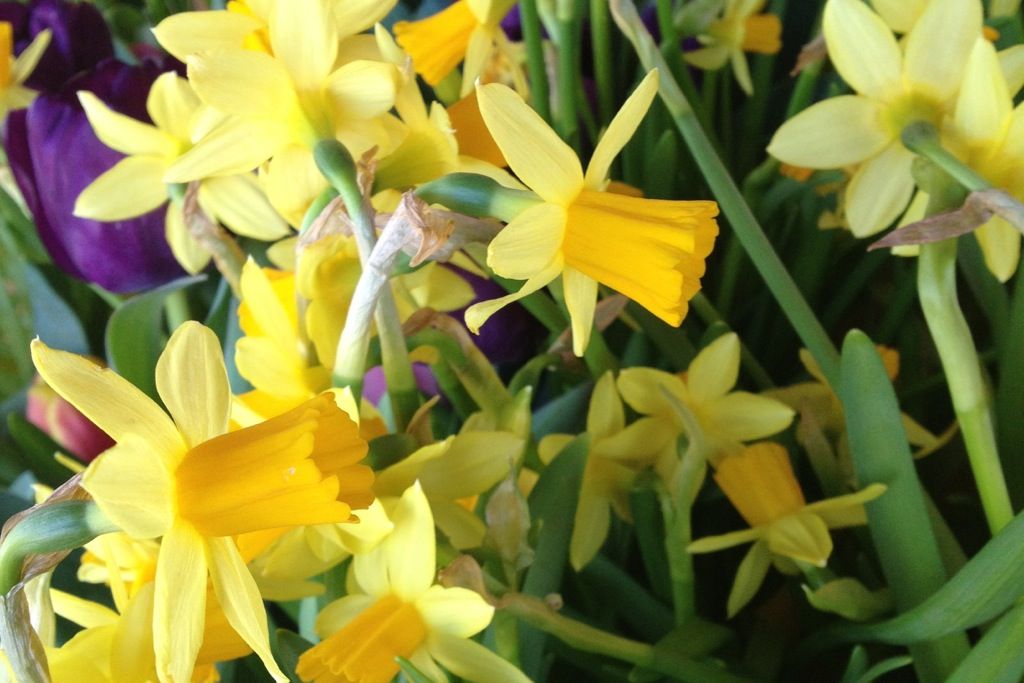 From the flower vendor near my shop
Finally! New Hampshire it is starting to get warm. It is even supposed to get up to 70 degrees tomorrow! That is very exciting news indeed. The weather is fickle here when it comes to spring and an April snow storm is not unlikely, but it seems like we have finally turned the corner towards warmth and sunshine.
As excited as I am about this week, let's talk a minute about last week. It was not warm here, but I was productive. I don't know if those are related or not, we will find out soon ;) I made two
Laurels
. One from muslin fabric (unwearable) and one from a nice black Dotted Swiss fabric. This I will show to you this week. I also attended the Colette Cocktail party at Grey's Fabric in Boston on Saturday night, which was a great time. That is kind of an understatement, it was awesome! I will share with you all of my pictures from the event as well. Probably tomorrow. Today will be a quickie :)
This week on my agenda is the following:
Enjoy the weather.
Write post about Colette event.
Take pictures of my finished Laurel.
Sit outside in sunshine.
Start something new. Maybe a fun new dress? (the bachelorette party is around the corner! Any suggestions??)
Order fabric for Laurel contest.
Enjoy the weather some more!
That is it for me this week? How is the weather where you are? Anything exciting on your sewing list this week?

Have a great Monday!