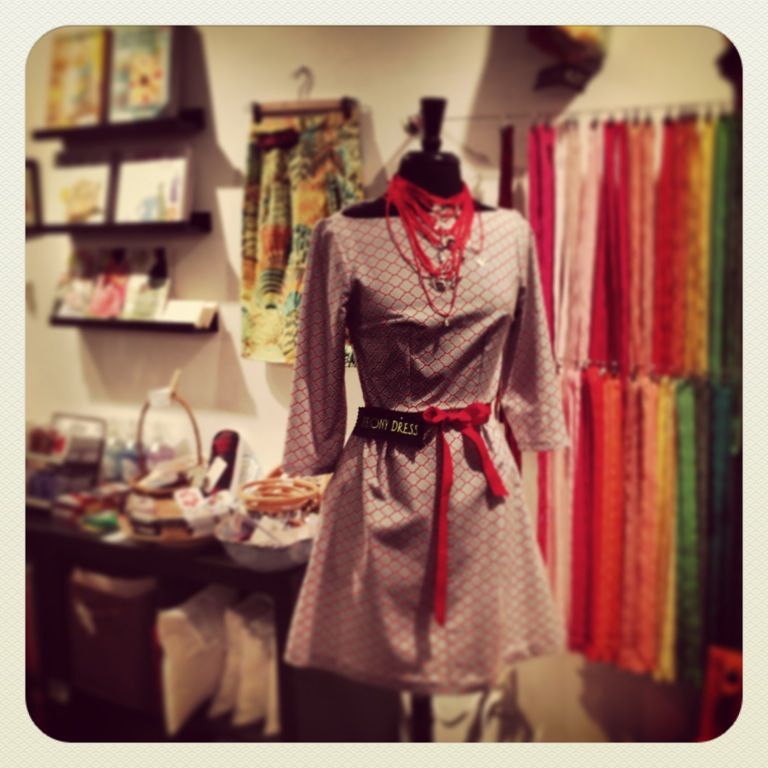 On Saturday I had the pleasure of going to the Colette cocktail party that was hosted by Grey's Fabric in Boston. It was a great time and I got to meet the lovely Sarai, who was nice enough to sign my Colette Sewing Handbook. The room was filled with all types of beautifully sewn Laurels, Violets, Peonies and my own Meringue. My favorites of the night were two Laurels, the first a navy eyelet underlined with chartreuse and second Sarai's own white eyelet, the same one used in the great sewing companion for the Laurel, filled with extras for the pattern.
Grey's Fabric was a beautiful and well stocked store, and I purchased some fun goodies! Here are some of my photos, although I wish I had taken more while I was there. Just too many distracting things :)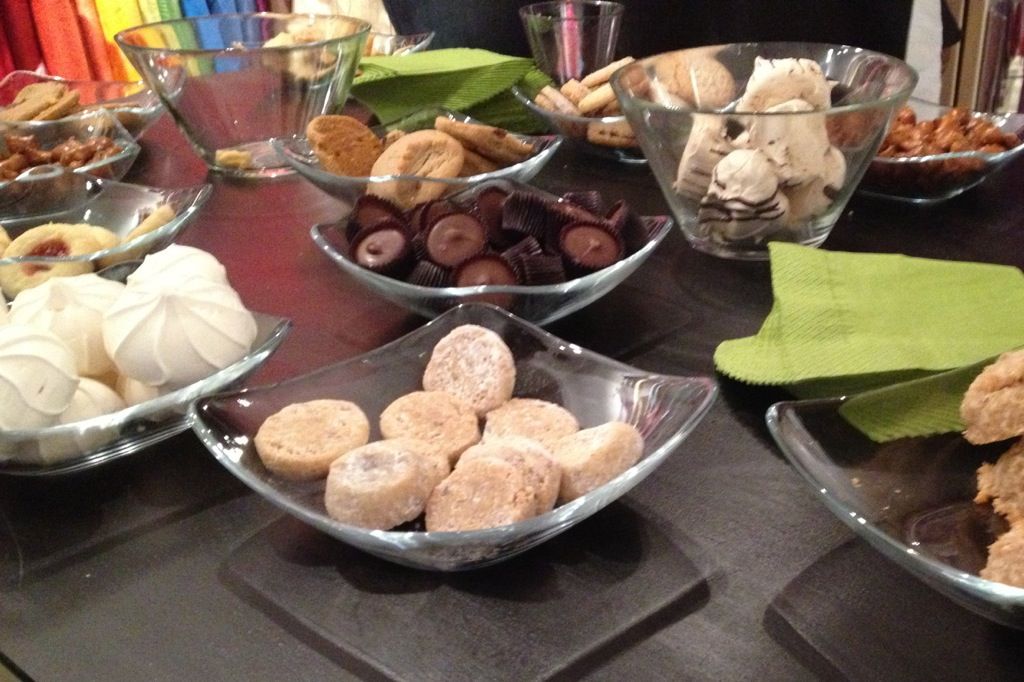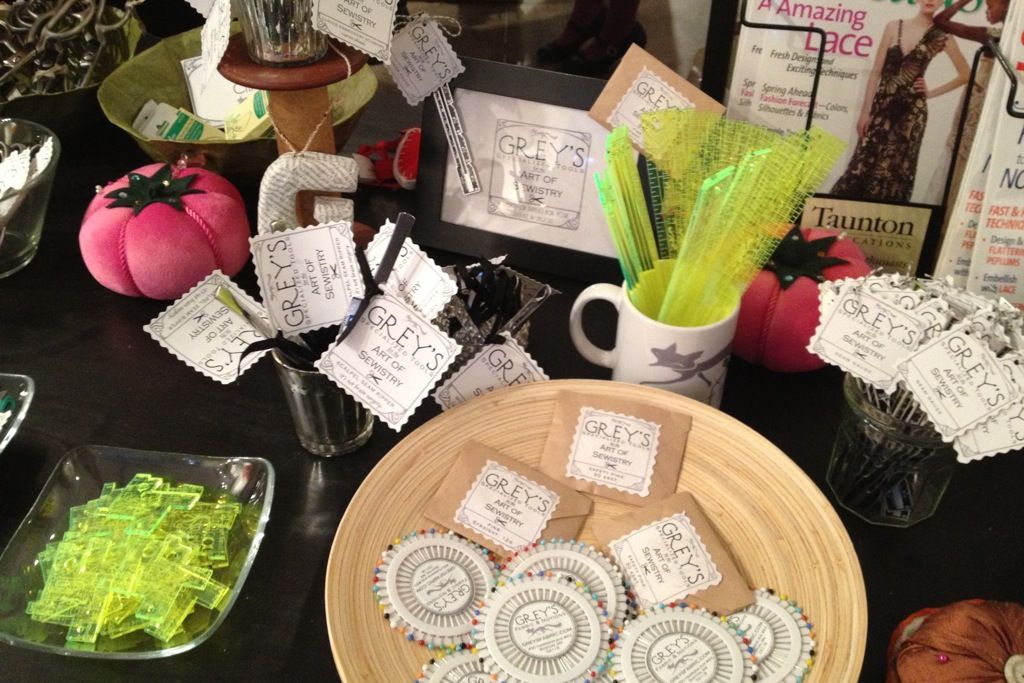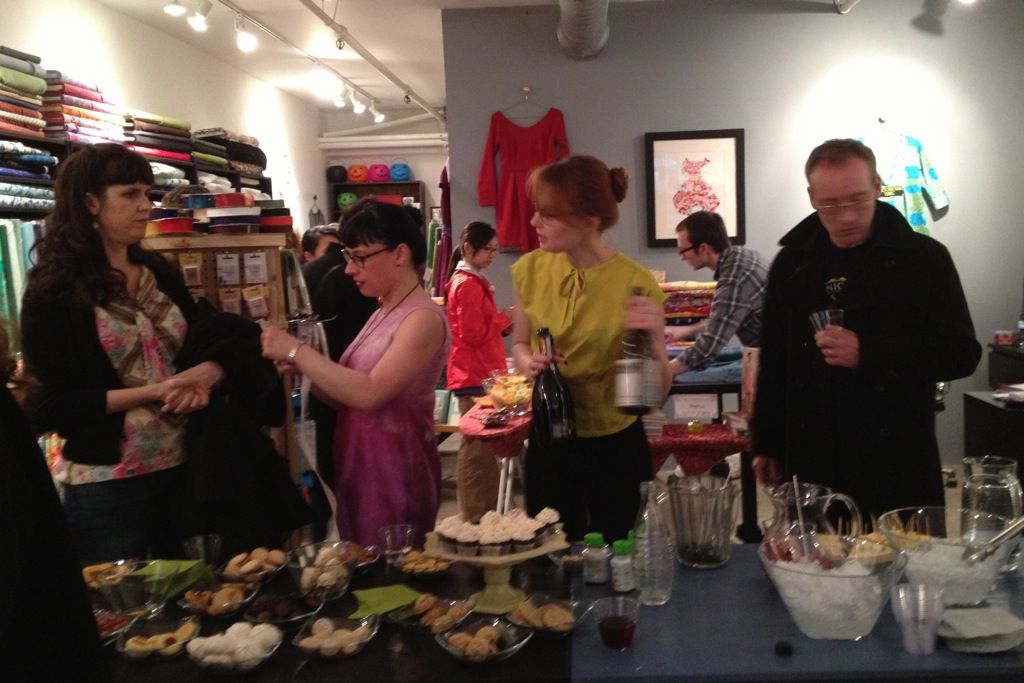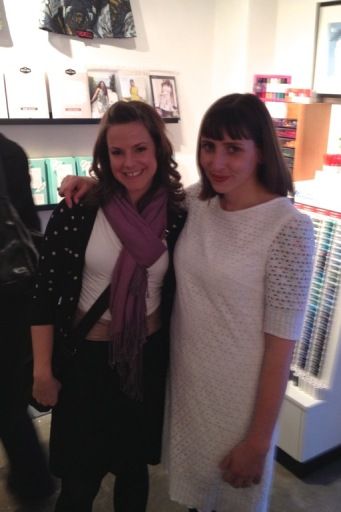 Colette Patterns will be in New York on Friday at the
Brooklyn General Store
if anyone is in the area. I am sure it will be just as great as the Boston event!
Thanks to Sarah from Grey's Fabric for being such a great host!